SO excited to announce I will be partnering with Koha Yoga for some sunset SUP Yoga to cap off the summer!

Join me out on the beautiful, calm Pewaukee Lake on Sunday evenings at 6pm this August to bring peace and tranquility to your start of the week.


Sunset on Pewaukee Lake
Class Dates
Sunday, August 10th at 6pm
Sunday, August 17th at 6pm
Sunday, August 24th at 6pm
Cost: $20pp
(includes paddleboard rental)
For more details and to reserve your spot in class, visit
http://kohayoga.com/book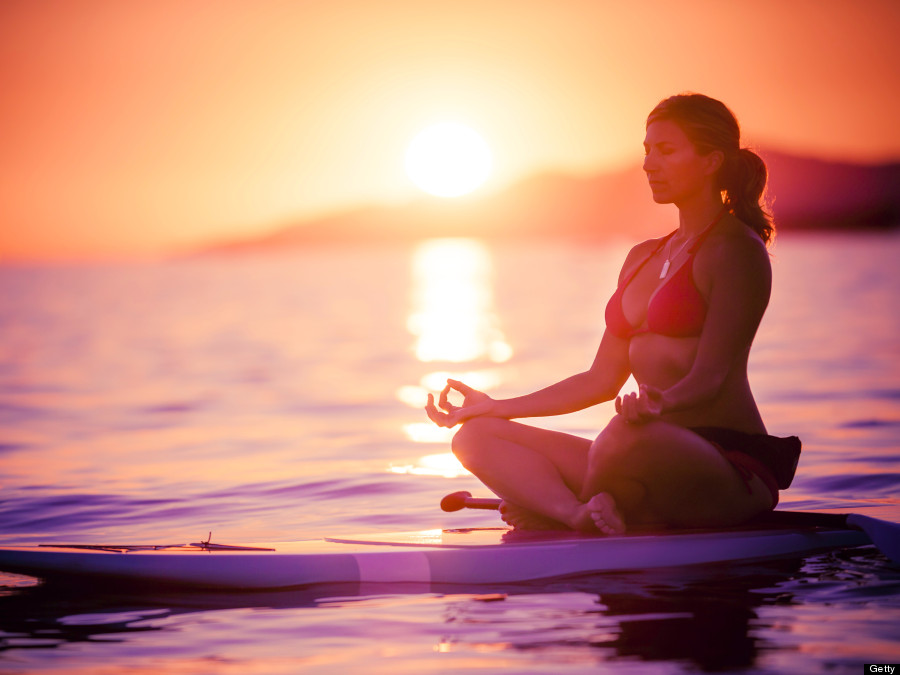 What is SUP Yoga?
SUP or standup paddleboard yoga is a fun way to bring a sense of play and balance to your practice. Doing yoga on a floating mat is fun, challenging and peaceful - all at the same time. Basically you feel like Pocahontas floating down a beautiful lake on a paddleboard, and then we get to do some fun basic yoga too.
Need more convincing? Here are
10 Reasons to Try Yoga on a Standup Paddleboard
, courtesy of Huffington post.

Do I need previous yoga experience?
No, this will be an all levels class that is easy to follow. As long as you can identify head, shoulders, knees and toes, you'll be just fine.
Do I need previous paddleboard experience?
Nope, I'll take you through all of the basics of paddleboarding before we head out, and you'll have a chance to paddle around before we start the class. As a WPA certified instructor, I can help you with paddle techniques, stopping, turning and everything you need to feel comfortable on the water.
On a BOGA Yoga board at SUP teacher training.
This is my 4th time on a paddleboard. Ever. It's not that hard I promise.
What should I bring?
Bring water-friendly, moisture wicking clothes that you can move around in. (A swimsuit is fine if it is super hot, but you will be spreading your legs a little so...I tend to opt for bottoms with a bit more coverage). Also bring: a water bottle, a towel for after and a waterproof bag if you plan on taking your phone out with you.
Will I get wet?
Plan on getting a little wet. I won't make you do any crazy yoga moves (but if you want to try out a headstand, by all means!) but you will get a little wet when we are sitting and lying on the boards. Trust me, savasana on a floating board at sunset...is totally worth it.
Weather/Cancellations
I will be out on Pewaukee Lake each Sunday regardless before class begins. If there is an extreme weather situation, check the Koha FB page and/or the FGK FB page for updates. Otherwise, paddle on!
Photo cred: Koha Yoga
So what are you waiting for? There will be ice covering this aqua garden soon. Come out and play!
Follow me on Bloglovin!