Confessions of a Spin Junkie: SoulCycle
I LOVE spinning, and had the wonderful opportunity to partake in a
SoulCycle
class when I was in New York last week for work.
For those unfamiliar,
this recent article from NYMag
- appropriately titled
The Carefully Cultivated Soul of SoulCycle
- can provide a better description of the cult phenomenon than I can.
However, I will admit full seduction - they got me. I was one of the thousands of people, waiting like a poised jungle cat at 12PM last Monday to book my bike that week.
12PM
hit - panic mode, grabbed the first bike I saw for the 6:30 class with Rique - nevermind where the fan in the room was. I was instructed to grab a bike, any bike.
12:01
- confirmation.
12:02
- frantic texts and emails from my friend Emily in New York. "OMG I got waitlisted. It was 12:01 and I got effing waitlisted."
I got in over the New Yorker?? There are that many other people trying to get bikes at one of the hundreds of classes in the 11 studios in Manhattan?? People do this EVERY WEEK??
Yes, yes and yes.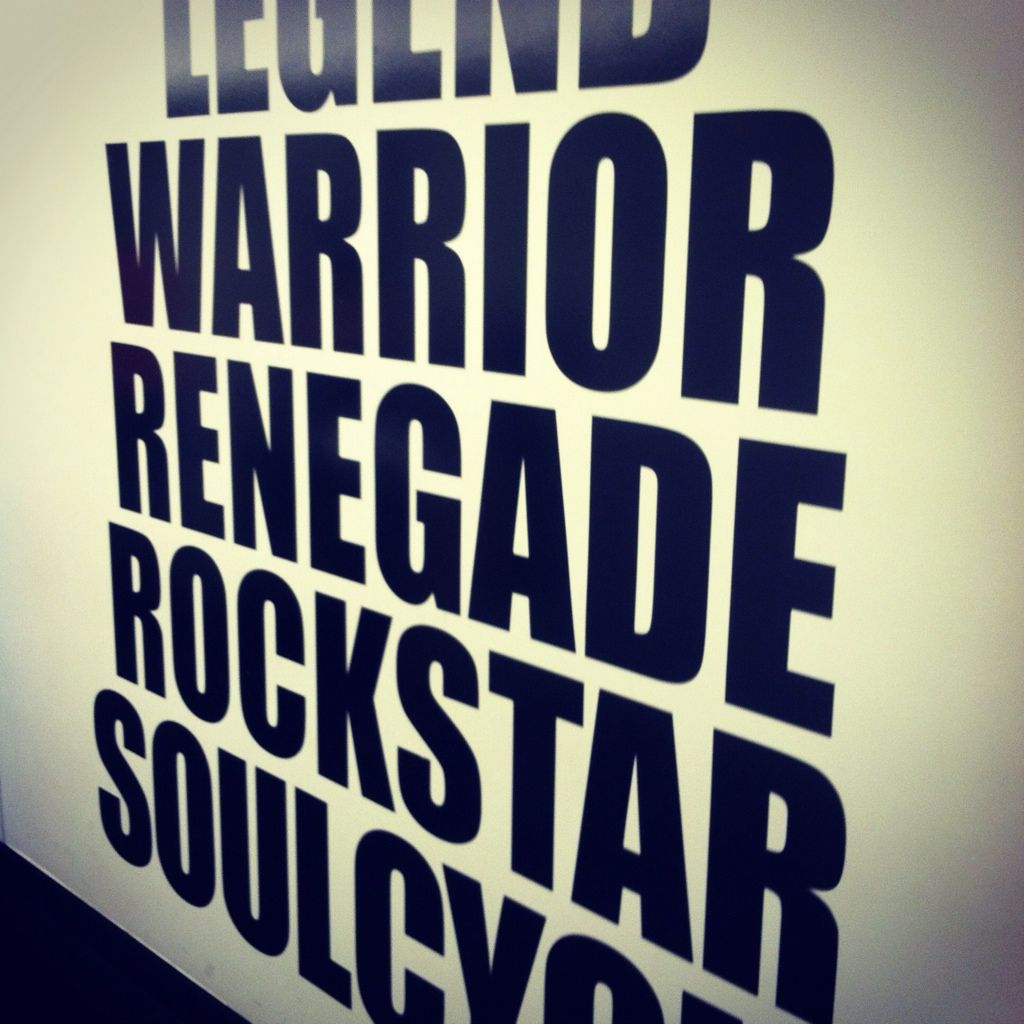 She eventually got in later that day. SoulCycle actually just dedicated a
spot on their blog
to document sign up stories - they clearly are winning in the game of supply and demand.
I arrived for my class about 15 minutes early to meet my friend and navigate the studio. I had taken several other Soul classes when I had been in New York before, so I knew basically what to expect but every teacher is a little different. I also have been on a major yoga kick lately and hadn't been on a spin bike in months.
I'm used to the packed class herd of people in and out at my usual spin studio in Chicago (
Flywheel
- more on them later) but all I could think was "This many people were sitting at their computers precisely at 12PM to get a bike with me?" Insanity.
A single class drop-in in New York is $34. Also insanity.
Worth it? In the world of a spin junkie who has been to her share of some pretty non-challenging and waste of time spin classes (and adjusting for NYC inflation) -
yes.
What is a SoulCycle Class Like?
SoulCycle is essentially, a dance party on a bike. A super intense group of 60 of your closest friends, ready to pump out the most energy they possibly can in 45 minutes, led by an inspirational instructor, hand-picked to give their class a "soulful" experience.
Rather than simple climbs or sprints, the class consists of push-ups on the bike handlebars, "party hills", tap-backs, tap-backs with push-ups and arm weights. Club-decibel music pumps surround sound overhead, and the room is almost completely dark except for a circle of candles surrounding the instructor's bike.
"Stop riding your bike like you are a professional cyclist!! Ride it like it's something sexy and get more out of it, Yeah??" - Rique prompts.
40 minutes fly by; people shed layers of their branded SoulCycle 80s-style sweat shirts. Towels are soaked, my water almost gone.
"This is your last song. I'm going to ask you to work the hardest you have worked all day but I PROMISE you - you are going to feel so tight tomorrow. And that's what it's all about, yeah??"
And it's over as quickly as it began, the next group of 60 waiting outside the door to get their bikes and their own soul experience.

I'm not going to lie, I spent part of the class calculating how much one of the studios can rake in during the week on bikes alone (shoe rentals are $3; Smart waters are $2). I would love for them to expand to other cities and markets like the midwest, but will people pay that much? (The west coast studios charge $25, which is the same as Flywheel in Chicago). Time will tell.
Regardless, there is something about it that hooked me - and clearly all of the others who were with me that night. My legs were absolutely dying the next day, but I felt great.
Am I crazy for pre-arranging my schedule around a 45 minute class in a city I don't live in? Maybe. But I think the key to working out is balance - mixing in different workouts that keep your body challenged. And this definitely hit the spot.
#LiveHealthy,
Kat