Smart Substitutes: Skinny Superbowl Taco Dip
I know I just posted some fun ski workouts yesterday, but I couldn't miss an opportunity to share a healthy take on a Super Bowl party recipe! This is the first in a series of posts called "smart substitutes".


Greek Yogurt
I started substituting Greek Yogurt for sour cream during a cleanse last year, and I've never gone back. It has the consistency of sour cream but with significantly less calories and fat.
I use it when I make tacos, fajitas and in this recipe, taco dip. I promise you won't notice a difference!
Fave brands:
Wallaby
,
Fage
,
Trader Joe's
Black Beans
In looking for ways to make this taco dip even healthier, I tried substituting pureed canned beans for refried beans. I did some heavy bean research yesterday and discovered some pretty crazy stuff about refried beans. Are you ready for this?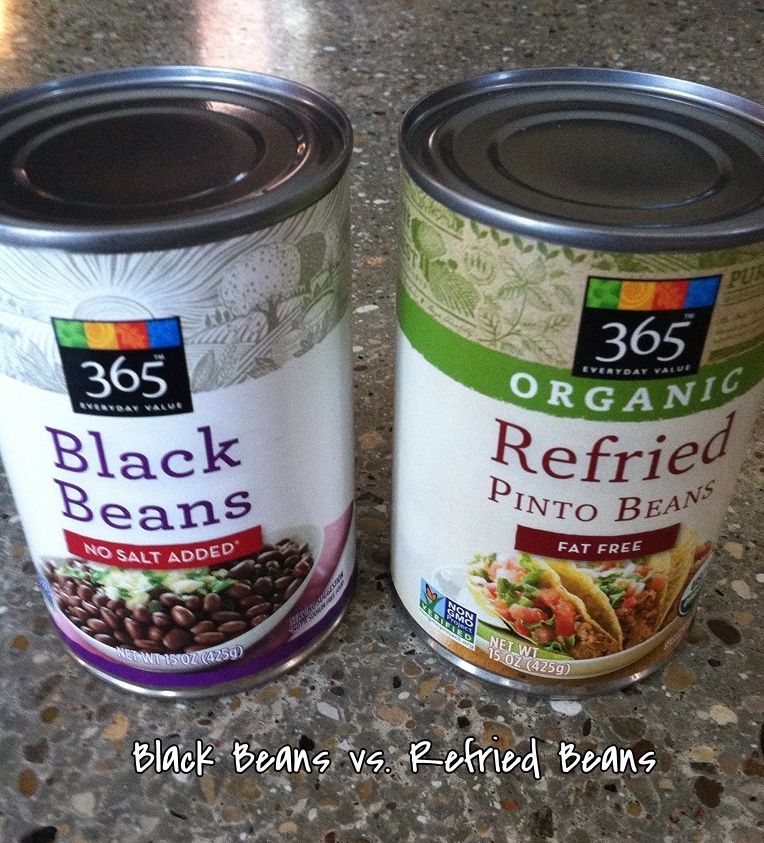 We're looking at
365 brand Black Beans
(no salt added) and
365 brand Refried Pinto Beans
(fat free). I went with refried pinto beans after reading
this post from Shape
which suggested opting for these for lower calorie content. These were very comparable.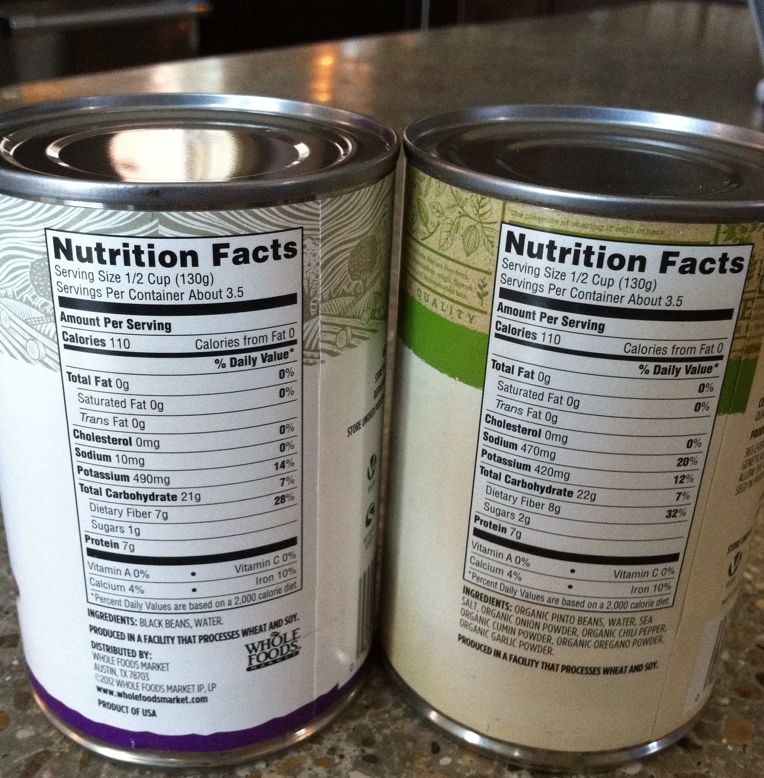 Ok so these both come in at 110 calories, 0g of fat. Pretty great right? Now take a look at the sodium.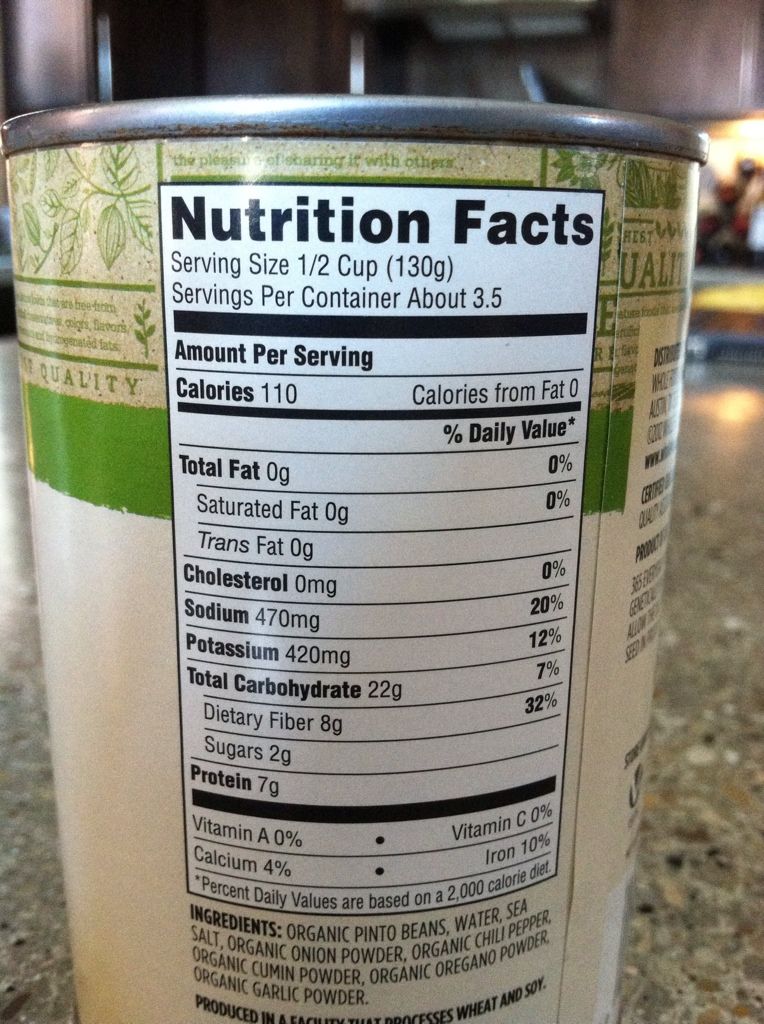 Shut the front door. The refried beans have an insane
470mg of sodium
! Since there are 3.5 servings in this can alone, that is
over 60% of your daily sodium intake
. Ahhhh! It's just beans! That doesn't include the salted tortilla chips you dip it with. Not cool beans, not cool.
This recipe just uses canned black beans pureed and mixed with
Trader Joe's
taco seasoning (most recipes mix taco seasoning in addition to the beans).
Skinny Super Bowl Taco Dip
FitGirl-ifed from
Food.com
2 (15 oz) can
black beans
3 ripe avocados
2 tablespoons fresh lemon juice
1 teaspoon garlic salt
3 -4 drops Tabasco sauce
1 1/4 cups
Greek Yogurt
1/2 package taco seasoning mix
10 -12 green onions, chopped
3 large tomatoes, chopped
2 tablespoons cilantro, chopped
1 cup reduced fat shredded cheddar cheese
Sliced black olives (optional)
Directions
Drain and rinse the beans. Then puree or mash in a bowl. Add taco seasoning and then spread in a large serving dish.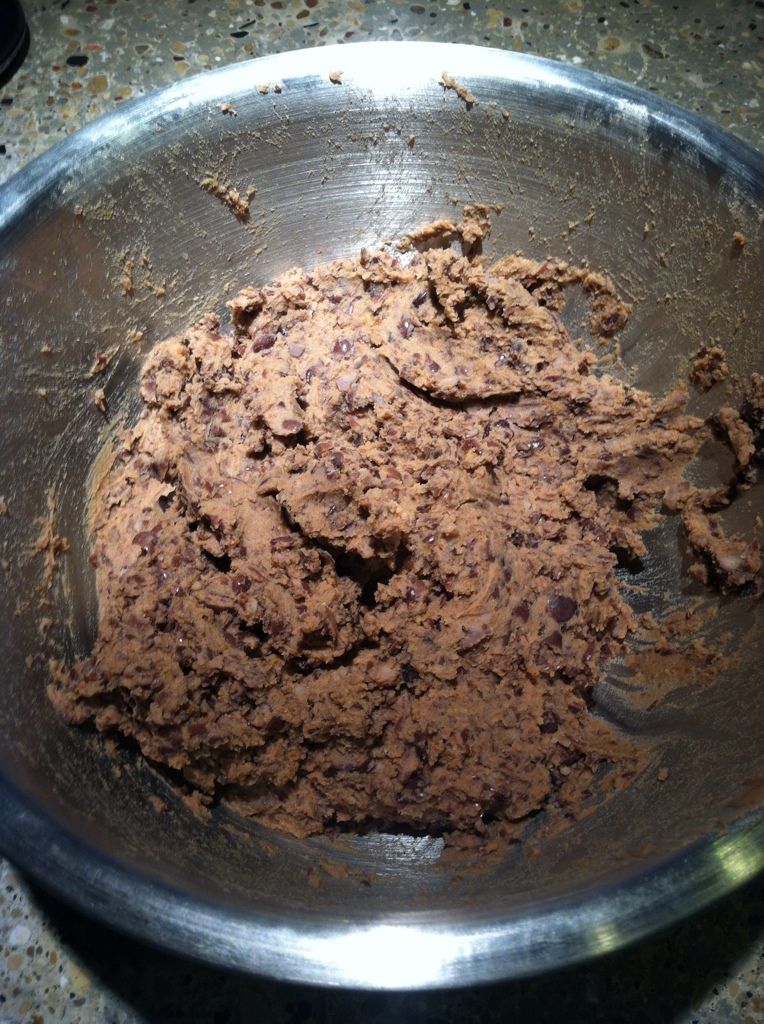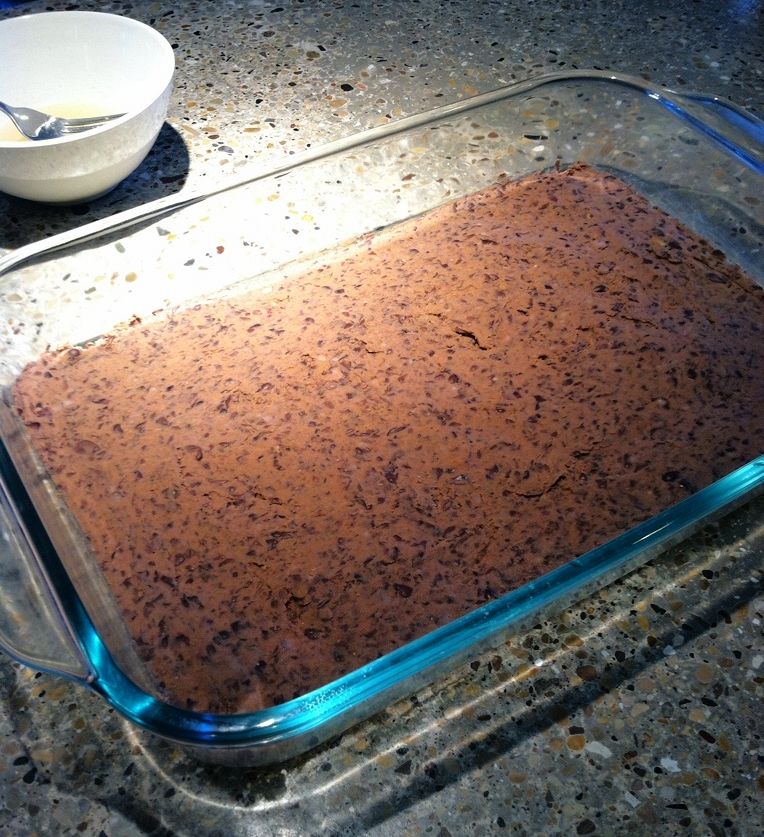 I left this layer chill in the fridge for a few hours (covered with parchment paper and plastic) so it would harden a bit. It also made the next layer easier to spread.
2. Mix together the fresh lemon juice, garlic salt and Tabasco. Peel, pit and mash the avocados.
Combine the lemon juice mix with the mashed avocados and spread over the beans.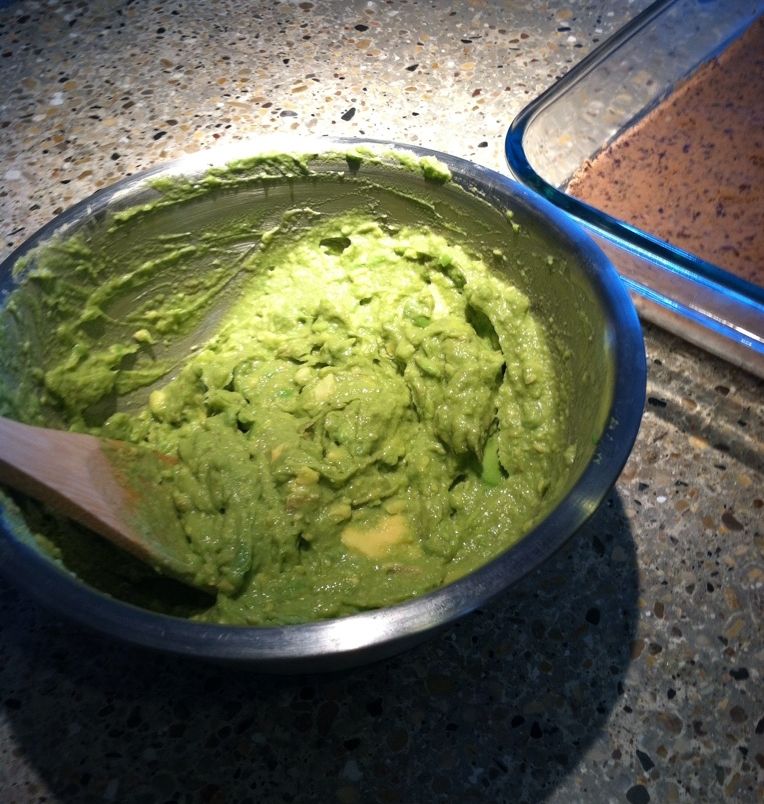 3. Layer on Greek yogurt (your substitute for sour cream)
4. Combine chopped tomatoes and cilantro. Layer on top of yogurt (can also add jalapeno for extra spice).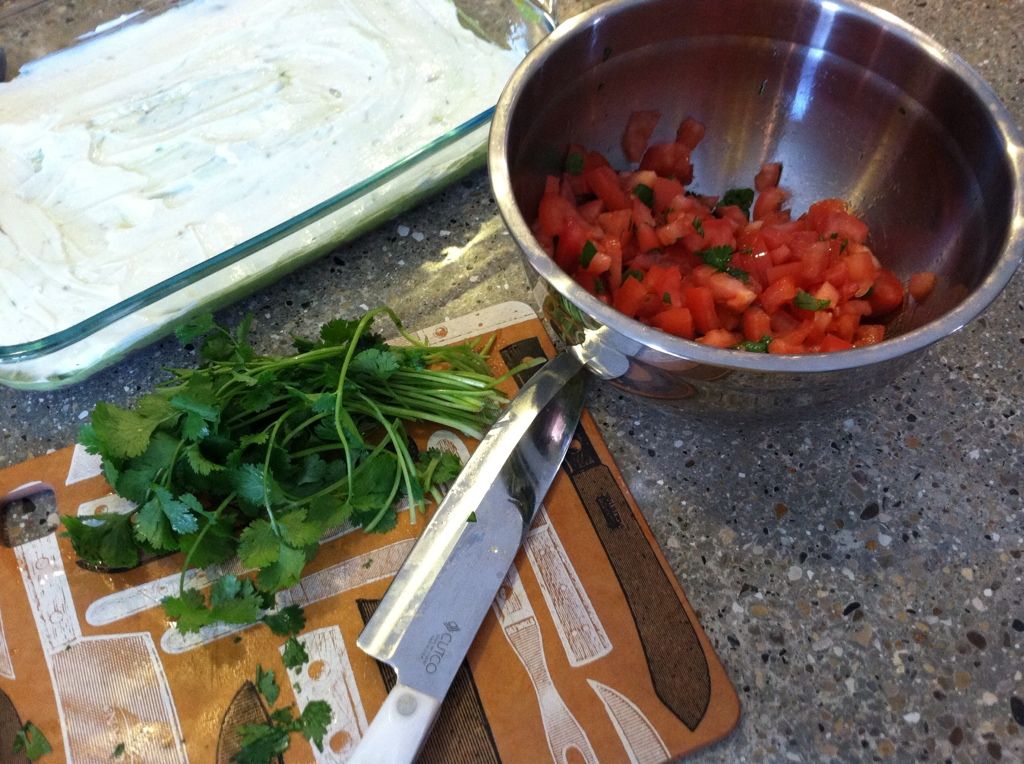 5. Finish off with green onion and cheddar cheese. Top with olives.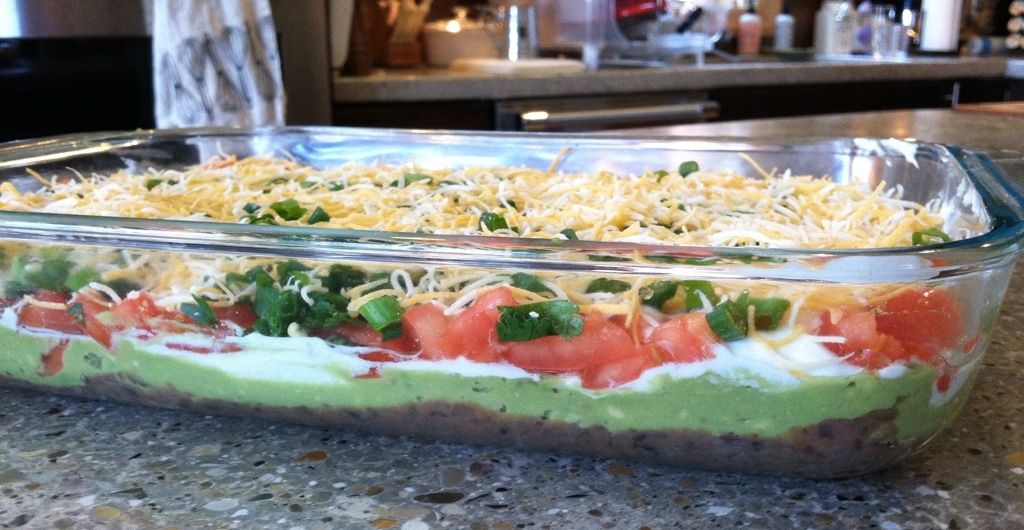 That's it! For an even lower sodium version, try making your own taco seasoning. (I'm not that adventurous yet.)
Kat