Healthy Recipes for Football Season
Fall. Football. #bearsditkasausage.
My absolute favorite time of year is right around the corner, and it kicks off this weekend with the start of football season. As a true Midwestern girl, this means lots of Sunday-funday football parties. As a true FitGirl, this means trying to come up with healthier tailgate and party food options. This is not easy.
I've rounded up some of my favorite healthy football food recipes for you to try out this weekend, including one of my own. Enjoy!
Healthy Football Party Recipes
…Keep it Real
At the end of the day - beer will happen. Wings will happen. If you have really cool friends, duck nachos will happen. Just try to remember – everything in moderation.
I usually try to go for a run or hot yoga session on Sunday mornings if I know I'm going to be enjoying myself later with friends. Use not looking like these guys as your motivation: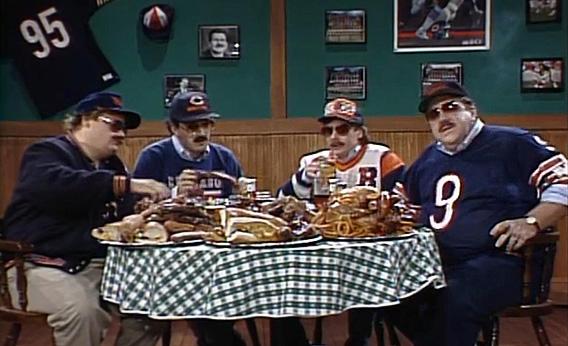 Jk Bill Swerski. I still love you.
Have fun this weekend!
#BearDown
Follow me on Bloglovin!